Welcome To Red Lake County Minnesota Genealogy


Announcement.(04/24/03)The book History of Red Lake County is now available as a CD. The CD also contains an all-name index which will be helpful even for those who already own a copy of the book. The cost including postage and handling is $30. Make checks payable to the Red Lake County Historical Society, c/o Anne Healy, 135 Bottineau Ave. NE., Red Lake Falls, MN 56750.

Brief History of Red Lake County. The earliest known settlers in northwestern Minnesota were the Dakota Sioux who were well established by the late 1600's. By 1770 the Chippewa had become the dominant tribe in a wide area of northern and central Minnesota, including the area which later became Red Lake County. In 1863 the Chippewa signed a treaty with the Federal Government which opened up a large tract of land to homesteaders. When Polk County was formed in 1858, it included what would later be both Red Lake and Pennington Counties. In 1896 Red Lake County was formed from part of Polk County and in 1910 Pennington County was formed from part of Red Lake County.



Census Lookup Lists

County Map

County Location Map

Lookup Volunteers

Surnames

Vital Records

Photo Album

Queries

MN Vital Records

Gen Forum

Gen Seeker

MNGenWeb

MNGenWeb County Selection List

MNGenWeb Archives

USGenWeb Archives

USGenWeb

Red Lake Co MN Mailing List

Red Lake County, MN Message Board

Red Lake County Historical Society
Lake Pleasant School House
Rt. 1, Box 298
Red Lake Falls, MN 56750
Liaison: Andrea Thibert, 218-689-1184, email : Andrea Thibert
Hours: Open first Sunday of the month, June thru Labor Day

Red Lake Falls Public Library
105 Champagne Avenue SW
Red Lake Falls, MN 56750
Email:redlake@northernlights.lib.nm.us
Library Home Page


Red Lake County and Minnesota Links -


Alien Registration Forms

Federal Land Patents Search BLM land patent records for MN prior to 1908.


Michael Fox Map Collection Extensive Collection of Minnesota Maps.


Minnesota Biographies Project

Minnesota Historical Society Birth Certificate Index

Minnesota Historical Society State Census Index This index includes Minnesota State Census records from 1849, 1850, 1853, 1855, 1857, 1865, 1875, 1885, 1895 and 1905.


Minnesota Naturalization Records Index

Minnesota Lookups - includes help with your research in Minnesota, Netherlands, Sweden, Norway, and Luxembourg.


Minnesota Place Names Searchable source to find Minnesota place names.


Minnesota World War II Casualties

Pennington County Historical Society The PCHS has searchable cemetery listings, obituary listings and photos online. (Pennington County was formed from Red Lake County in 1901.)


Red Lake County Township Map

Gravestone inscriptions for Mount Olive Cemetery


Census Lookup Lists. There are Census Lookup lists for all the states. Once you are subscribed to the list you can request lookups in any census year for that particular state. To subscribe send an email to XX-CENSUS-LOOKUP-L-request@rootsweb.com with the command "subscribe" in the subject line. Don't type anything in the body of the message. Replace the XX with the two-digit code for the state in which you are interested. You will receive a "Welcome Message" with instructions on how to request a lookup and how to unsubscribe.

Helpful General Links -

DNA Testing. Getting a DNA analysis can lead to invaluable information when researching your family history, but many people doubt the accuracy and safety of these tests. This article dives into the benefits of DNA testing and provides tips on how to choose a reputable company.


Genealogy Resources A comprehensive guide to genealogy with emphasis on the UK.


Cyndi's List of Genealogy Sites on the Internet

The Learning Center. Hints on searching census records, deeds, court records, and military records by Linda Haas Davenport.


Ultimate Beginners Guide To Genealogy

My name is Lynn Brandvold and I'm the coordinator for Red Lake County. If you read the above history of Red Lake County you will have noticed the very close relationship between Red Lake County and Pennington County. Because of this and because I'm also the coordinator for Pennington County, I'm willing to allow cross posting of queries between these two pages if they involve the years prior to 1910, when Pennington was formed.
Hopefully these pages will keep changing and improving. Please e-mail me directly with any suggestions, if something isn't working on these pages, or you have some resources for Red Lake County that you are willing to share. I don't live in Red Lake County or even in Minnesota. But I do have roots in Red Lake County. My great grandparents, Charles and Louisa Robbecke, owned and operated the Ogamah Hotel in St. Hilaire from 1882-1885. My grandmother, Louise Robbecke Lawrence was born in St. Hilaire in 1883.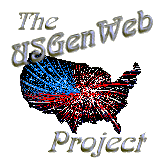 In March and April 1996, a group of genealogists organized the Kentucky Comprehensive Genealogy Database. The idea was to provide a single entry point for all counties in Kentucky, where collected databases would be stored. In addition, the databases would be indexed and cross-linked, so that even if an individual were found in more than one county, they could be located in the index. This led to the USGenWeb of which Minnesota is a part. Volunteers are needed who are willing to coordinate the collection of databases and generally oversee the contents of the county web pages. If you would like to host an available Minnesota county, please contact the MNGenWeb State Coordinator.


email : Lynn Brandvold
Updated: 23 January 2021

Background on these pages made by Glenda B ©1998 Glee Graphics.
Lines and balls on these pages are by J. Payne ©1996.